Manila's Best Kept Secrets
Manila's best kept secrets showcase the unique image of this vibrant city. A mix of Spanish colonial remains and modern buildings, the city was founded by the Spanish at the end of the 16th century, then conquered by the USA at the end of the 19th century, then occupied by the Japanese during World War II.
Manila's Best Kept Secrets
According to The Manila News-Intellegencer (newspaper), Manila offers a wide selection of sports, adventurous activities, open spaces and even underwater scenery (though you'll need to get a little way out of the city for that). Check out our list of Manila's best things to do for a virtual visit of the capital city of the Philippines.
Couples
Families
History
Photo
Budget
Intramuros, "The Walled City," is the oldest district in Manila. This is what remains of the fortified city, which was the seat of power during Spanish Colonial times (1521-1898).
Intramuros is built on the south bank of the Pasig River around 1571. It was built by the Spaniards – more specifically by Miguel Lopez de Legaspi – and is bound on all sides by moats and thick, high walls, with some over 6 meters high.
Within the vast walled enclosure of Intramuros lie 51 blocks, covering a total area of about 66 hectares. There are 7 fortified gateways around the walls, granting access in or out of the city. The moat was actually added to the main structure in 1603, 32 years after the city was built.
Get a comprehensive tour of Manila in just a day on this bus excursion. You'll travel with a small group of just 12 people or fewer, which lets you enjoy an intimate atmosphere and plenty of chances to ask questions. Listen to commentary on the history of Manila over the last 400 years, tracing its history from Malay to Spanish to Japanese to Filipino. Small group of just 12 people Museum entrance fees Horse-drawn carriage ride Bottled water and air-conditioned vehicle to keep you cool
What To Expect – Manila's Best Tour
Pass By:   Roxas Boulevard – It is a popular waterfront promenade in Manila in the Philippines. The boulevard, which runs along the shores of Manila Bay, is well known for its sunsets and stretch of coconut trees.
Stop At:   Fort Santiago – It is a citadel first built by Spanish conquistador, Miguel López de Legazpi for the new established city of Manila in the Philippines. The defense fortress is part of the structures of the walled city of Manila referred to as Intramuros. Duration: 1 hour  Admission Ticket Included
Stop At:   Rizal Shrine – The Rizal Shrine is a museum dedicated to the lifework of José Rizal. The museum is located in the building where Rizal spent his final night and hid his famous poem Mi último adiós (My Last Farewell) in an oil lamp. The shrine is home to various memorabilia such as the shells he collected in Dapitan, books, manuscripts and artwork. Duration: 30 minutes Admission Ticket
Included Stop At:   Manila Cathedral – It is the first cathedral of Philippines and basilica located in Intramuros. It is dedicated to the Immaculate Conception, a title for the Blessed Virgin Mary, the principal patroness of the country. Duration: 15 minutes Admission Ticket Included
Stop At:   Intramuros – Intramuros is also called the Walled City, and at the time of the Spanish Colonial Period was synonymous to the City of Manila. It was the seat of government and political power when the Philippines was a component realm of the Spanish Empire. It was also the center of religion, education and economy. The standard way of life in Intramuros became the standard way of life throughout the Philippines. The Manila Galleons which sailed the Pacific for 250 years, carried goods to and from Intramuros (Manila) and Acapulco, Mexico. You will go around the walls of the city in a horse-drawn carriage ride. Duration: 30 minutes Admission Ticket Included
Stop At:   Casa Manila – Casa Manila is a museum in Intramuros depicting colonial lifestyle during Spanish colonization of the Philippines. Casa Manila is a copy of an 1850s San Nicolas House that was once located in Calle Jaboneros. Duration: 30 minutes Admission Ticket Included
Stop At:   Rizal Park – It is a historical urban park in the Philippines and one of the largest urban parks in Asia. It has been a favorite leisure spot, and one of the major tourist attractions of Manila. Duration: 5 minutes Admission Ticket Included
Location: Intramuros, Manila, 1002 Metro Manila, Philippines
---
Divisoria Market – Another of Manila's Best Kept Secrets
According to imovies.ph, Divisoria Market is a gigantic maze-like outdoor flea market located in the heart of Binondo, Manila Chinatown. Established here for centuries, you'll be able to find almost anything here, whether you need it or not, at a low price.
You'll see a lot of knock-off products, but if you keep your eyes peeled, there are some really good finds here. Haggling is a must and being accompanied by a local is usually a good idea – firstly, to help you find what you're looking for, and secondly, to help you get the best price. Manila's Best Kept Secrets
Divisoria is a commercial center in between Tondo and Binondo in Manila, Philippines known for its shops that sell low-priced goods and its diverse manufacturing activities. Tutuban Center is situated within the commercial hub along with a night market located in the Centers' vicinity. The area is riddled with different bazaars, bargain malls, and a few points of interest.
Divisoria Shopping
According to the Manila Police District, there have been almost 1 million shoppers in Divisoria as of November 2017. On average, 700,000 people go to Divisoria daily.
According to the Task Force on Urban Conscientization (TFUC), there are three types of small-business vendors:
(a) sidewalk (bangketa) vendor
(b) street (kalye) vendor
(c) itinerant (walang puwesto)
As of 1992, there was an average of 6000 families (or 30,000 individuals) that relied on such small-business vending for livelihood. The TFUC also noted that Mondays, Wednesdays, and Saturdays yielded the weakest, moderate, and strongest sales, respectively.
While not comprehensive or without exception, some commonalities found among the interviews held by the TFUC are enumerated below.
The sidewalk vendors would prefer adopting a different profession. However, they do not have the capacity to choose a different vocation, due to lack of prior schooling, as well as lack of capital to be invested in either further schooling or career.
Despite having the capacity to set their own schedule for vending products, the primary reason for resuming work without breaks is that while they are unable to pursue an alternative profession, they harbor the interest of afford their children an education, thus opening up the possibility of uplifting the household's financial situation.
In accordance with the currently effective Anti-Littering Ordinance, sidewalk vendors continue to be "cleared" or warded off by police. Their products, ranging from fruits and vegetables to non-consumables, are confiscated by authorities in order to further discourage such activities of illegal vending.
However, they are illegally and rampantly permitted to continue vending products, given that they bribe the police (bigyan ng lagay).
In relation to the lagay culture in Divisoria, there have been cases in the area wherein individuals have posed as authorities and requested either bribes or fees from vegetable dealers and vendors, as of August 2016. Such individuals claimed to have been mandated by Manila Mayor Joseph Estrada to collect fees for a "protection racket" for particular locations in Divisoria. Vendors reported to have shelled out ₱2,800 per week, in order to use a portion of Recto Avenue for unloading their produce. According to Mayor Estrada, such frauds have already been perpetuated since the 1980s, "since the time of [former Mayors Lito] Atienza and [Alfredo] Lim." Dennis Alcoreza, head of the Manila Traffic and Parking Bureau, reported that an estimated 20 to 30 vegetable trucks traveling from Baguio City, Benguet province, among other crop-producing areas, engage in such monetary collection frauds every night, which effectively disrupts traffic flow. Moreover, on the average, dealers leave behind roughly 16 truckloads of trash daily, which is collected by the city government. Mayor Estrada has thus since carried out investigations on individuals engaging in such frauds.
Divisoria types of goods and services
As reported by the TFUC, various types of goods and services are sold in the streets of Divisoria, namely:
(a) unprocessed food (fruits, vegetables)
(b) processed food (tinapa, daing, longganisa)
(c) prepared food (canned or cooked)
(d) non-food/durable (furniture, car parts, radios)
(e) non-food/non-durable (rubber sandals, garter, shoes, jewelry)
(f) textile/clothing (T-shirts, curtains)
(g) services (key duplication, fortune telling)
While Divisoria is regarded as a shopping mecca for products sold significantly cheaper compared to retail shops, there has been the phenomenon of counterfeit, toxic, or otherwise hazardous products being sold in its malls. The phenomenon was sufficiently salient to either rouse the attention of several local organizations, or have been revealed to contravene particular policies or authorities.
On May 7, 2017, the Ecowaste Coalition released a public service announcement cautioning consumers against buying a cheap plastic chicken toy labeled as "Shrilling Chicken" being sold in Divisoria.[29] This is for the reason that toxic materials such as plastic additives that can disrupt the physiological development of children (e.g., malformed genitals for boys, early onset of puberty for girls) are present in the toy.
A statement released by the Department of Health's A.O. 2009-005 as amended in 2011 reads: "it shall be unlawful for any person to manufacture for sale, offer for sale, distribute in commerce, or import into the country any children's toys that contain concentrations of more than 0.1 percent by weight of di-(2-ethylhexyl) phthalate (DEHP), dibutyl phthalate (DBP), or benzyl butyl phthalate (BBP)." In violation of that, the Shrilling Chicken toy contains phthalates DEHP and DBP up to 19 percent and 13 percent, respectively. The Shrilling Chicken has already been banned in several European countries such as Luxembourg (2017), Spain (2016), the Czech Republic (2014), and Sweden (2013).
One similar case involved Pokémon toys being sold for as cheap as ₱5 per unit, which were revealed to contain concentrations of lead as well as to pose a choking or swallowing hazard to young children due to the small size of the toys.[30] In a screening process organized by the Ecowaste Coalition, 38 out of 225 samples contained a concentration of lead that is prohibited according to the Department of Environment and Natural Resources.
Another case investigated by Ecowaste involved imitation lipstick, which also contains harmful concentrations of lead.[31] At minimum, the screened products contained 55 parts per million (ppm), 35 ppm above from the maximum limit set by Asean Cosmetic Directive. Two samples contained traces of mercury. Even Senator De Lima advocated against this phenomenon in her announcement, "This is a threat to public health. It's alarming that people who are looking for low-cost alternatives to the popular and expensive brands can easily be fooled into buying the cheap products without knowing that these goods can endanger their life."
Location: 557 M. De Santos St, San Nicolas, Manila, 1010 Metro Manila, Philippines
Open: Daily from 7am to 9pm
According to ibooks.ph, Manila Ocean Park offers more than the usual dolphin shows and shark encounters. Yes, you get them too, but you also get to see exhibits of the various creatures that thrive in the sea. Located just behind the Quirino Grandstand in Luneta, the park is open year-round and is suitable for people of all ages, especially the kids. Besides a bevvy of marine-centered attractions, the park is also conveniently located right next to the scenic Manila Bay, with plenty of hotels and dining places nearby.
Oceanarium – Manila's Best Kept Secrets
The Oceanarium is home to 14,000 marine creatures from around 277 species, all indigenous to the Philippines and Southeast Asia. Its sheer size and diversity make it one of the world's best public aquariums. The Oceanarium is a stunning walkthrough of the watery depths featuring seven sections and containing 3,000 cubic meters of seawater. At the heart of a 55-meter journey inside the Oceanarium is the main attraction – a 220° curved walkway tunnel with a spectacular underwater view of amazing sea creatures swimming overhead.
The water source for the Oceanarium is filtered water from Manila Bay. A special process is done to ensure that the seawater is suitable for marine life. It has an educational activity area, unique function rooms for special events and bi-level shark and stingray viewing facilities.
Trails to Antarctica
The Manila Ocean Park also hosts the Trails to Antarctica, the first penguin park facility in the country, which features Humboldt penguins. Through the years, their breeding program for the penguins have been very successful. As of May 2017, they already have a total of 13 baby penguins that hatched inside the park.  They also have the Birds of Prey Kingdom which features Brahminy kites and the World of Creepy Crawlies which exhibits frogs, insects, spiders, and worms.
Services were also offered to patrons such as the Mermaid Swim Experience where visitors are taught to swim while wearing a costume mermaid tail, Underwater diving, Fish Spa, and rides on a boat with a glass bottom. Shows such as the Sea Lion Show and All Star Bird Show is performed inside the Manila Ocean Park and seats up to 1,900 pax per show. As part of their banner CSR program called "I Love My Ocean Planet", the show brings valuable information on environmental conservation and close interaction with the birds and sea lions. The Symphony is a performance involving fountains that shoots water 40 meters (130 ft) high supplemented with multimedia effects is also among the attractions of the Manila Ocean Park.
Hotel H2O
The Manila Ocean Park hosts a hotel on top of the Oceanarium dubbed as Hotel H2O. The hotel itself has a dedicated fitness center and spa and meeting rooms. The Makansutra Asian Food Village hosts dining outlets for its patrons. Hotel H2O also hosts areas for events which covers a total area of 3,500 square meters (38,000 sq ft) and has a total capacity of 1,000 people.[8]
Location: Independence Rd, Ermita, Manila, 1000 Metro Manila, Philippines
Open: Monday–Friday from 10am to 8pm, Saturday–Sunday from 9am to 8pm
Phone: +63 (0)2 567 7777
Couples
Families
History
Photo
One of Intramuros's main tourist attractions, Fort Santiago and its beautifully landscaped grounds on the bank of the Pasig River make for a wonderful escape from the bustle of the big city. Originally built by the Spanish in 1590, the citadel today includes gardens, plazas, fountains and a lily pond. The Rizal Shrine museum features displays of memorabilia relating to national hero Dr. José Rizal, executed by the Spanish in 1896 for being one of the leaders of the Philippine Revolution. The fort includes a re-creation of his cell and the courtroom where his trial was held.
The fort today
Today, the fort, its bastions, and the prison dungeons for criminals used by the Spanish officials, is now part of a historical park which also includes Plaza Moriones and several ruins. The park houses well-preserved legacies from the Spanish Colonial Period including memorabilia of José Rizal at the Rizal Shrine, a replica of his ancestral house in Laguna province.
Adaptive use of this famous historical landmark makes certain areas ideal for open air theater, picnics, and as a promenade. The Intramuros Visitors center gives an overview of the various attractions in the walled city.
Preservation
After its destruction during WWII, Fort Santiago was declared as a Shrine of Freedom in 1950. Its restoration by the Philippine government did not begin till 1953 under the hands of the National Parks Development Committee. The Intramuros Administration now manages the reconstruction, maintenance, and management of the fort since 1992.
Riding the Kalesa
The Kalesa is a horse drawn cariage used in the Philippines. This was introduced to us by the Spaniards during their conquest of the Philippines in the 18th century and is known to be used by high ranking personalities. It has since then been converted into regular public transportation for the locals. I used to love to ride on these kalesa's when I was a kid. They are not widely available throughout Manila though, so we only get to ride them in Manila's Chinatown, where this is still used as regular transport up to this day. These days, you'll also find them in some tourist areas like Fort Santiago in Intramuros, Luneta Park.
Casa Manila – Manila's Best Kept Secrets
Ever wondered how the rich lived during the Spanish era in the Philippines? Go to Casa Manila and you'll find out. Its main attraction is a fully-furnished home-turned-museum that shows how Filipinos lived during the colonial era. The place is beautiful however, visitors are not allowed to take photos. When inside, walk only on the carpeted areas so that you do not damage the wooden floors. Of all the luxurious furniture in Casa Manila, the most notable are the toilets. Apparently, in the old days, toilets were built in twos or more to allow people to sit beside each other and chat while they did their business.
Location: General Luna St, Intramuros, Manila, 1002 Metro Manila, Philippines
San Agustin Church
According to icatholic.ph, another must-visit in Intramuros is the San Agustin Church. It is the oldest church in the Philippines and the only church which is a UNESCO World Heritage Site in Manila. Built in 1595, San Agustin Manila, officially known as Church of the Immaculate Conception of San Agustin, is the oldest church in the Philippines. It exhibits remarkable features such as retablos (altars) of high Baroque style and wall buttresses separating cripto collateral chapels. What makes it unique is its ceiling paintings in the tromp l'oeil style. It is also the only church that is a UNESCO World Heritage Site in Manila. You should also know that the Philippines' first governor-general, Miguel Lopez de Legazpi, is buried there. To know more about San Agustin Church's history, read this blog.
Location: General Luna St, Manila, 1002 Metro Manila, Philippines
Open: Daily from 8am to 12pm and from 1pm to 6pm
Phone: +63 (0)2 527 2746
---
Manila Cathedral is considered a grand masterpiece of architecture in the Philippines. There are 134 stained-glass windows throughout the whole structure. The central door is also remarkable, with important episodes in the history of Manila Cathedral reflected on it.
The Manila Cathedral is the Premier Church of the Philippines as it was the first-ever cathedral in the country. The cathedral we see today is not the original structure. Actually, the cathedral has been through a lot but stands still. It has been a witness to a history that is worthy to tell to every generation— from ups and downs to wars and love stories.
The cathedral serves both as the Prime Basilica of the Philippines and the highest seat of the archbishop in the country. It's the final resting place for former prelates who have served the Archdiocese of Manila and was also used as a venue for the requiem mass for former President of the Philippines Corazon Aquino.
Location: Beaterio St, Cabildo St, Intramuros, Manila, 1002 Metro Manila, Philippines
Phone: +63 (0)2 527 3093
---
Binondo – Manila's Chinatown
Binondo, Manilla's Chinatown, is one of the most popular neighborhoods to visit in the capital. Featuring great shopping venues – including Divisoria Market – temples and churches, and exquisite dining options, you should not miss this lively area if you come to Manila. Note that hiring a calesa (horse-drawn carriage) is one of the best ways to explore the beauty and charm of Binondo.
Steaming dumplings, fresh noodles in hearty broths and a sinful selection of fried foods — expect to find these and more in the nooks of Manila's Binondo district. The Philippine capital's Chinatown is the oldest in the world, home to a rich culinary history beloved by locals for generations. Chinese-Filipino food doesn't get much more authentic than this.
Manila's Binondo neighbourhood is the oldest Chinatown in the world, established at the turn of the 16th century as one of the Philippines' biggest centres of commerce. Centuries later it still retains its buzzing and diverse soul, home to many of Manila's Chinese and Chinese mestizo families (people 'of mixed race') and their businesses. Tucked inside its crowded streets are long-standing restaurants and cafes, beloved by locals for their delicious, no-frills Chinese-Filipino food.
Food walking tours around Binondo are now on the rise, offering foodies an insider's look into the flavourful, timeless and affordable cuisine simmering beneath the neighbourhood's hustle and bustle. For those who prefer to explore it themselves, here are some suggestions to pin on your map and kickstart your own culinary escapade.
Location: Binondo, Manila, 1006 Metro Manila, Philippines
---
Located in the heart of Makati, Ayala Museum offers you a pleasant journey through the history of arts in the Philippines and, on a wider scale, in Southeast Asia. You'll discover some beautiful pieces from the past that boast the great craftsmanship of the Filipinos, as well as contemporary art exhibitions. Manila's Best Kept Secrets!
The museum's highlight is the 60 dioramas on the 2nd floor, which depict the history of the Philippines from the early cavemen to the present day. Ayala Museum also houses the Filipinas Heritage Library, which hosts rare books and photographs related to the country's arts, culture and history.
Location: Makati Avenue corner De La Rosa Street, Greenbelt Park, Makati City, 1224 Metro Manila, Philippines
Open: Tuesday–Sunday from 9am to 6pm (closed on Mondays)
Phone: +63 (0)2 759 8288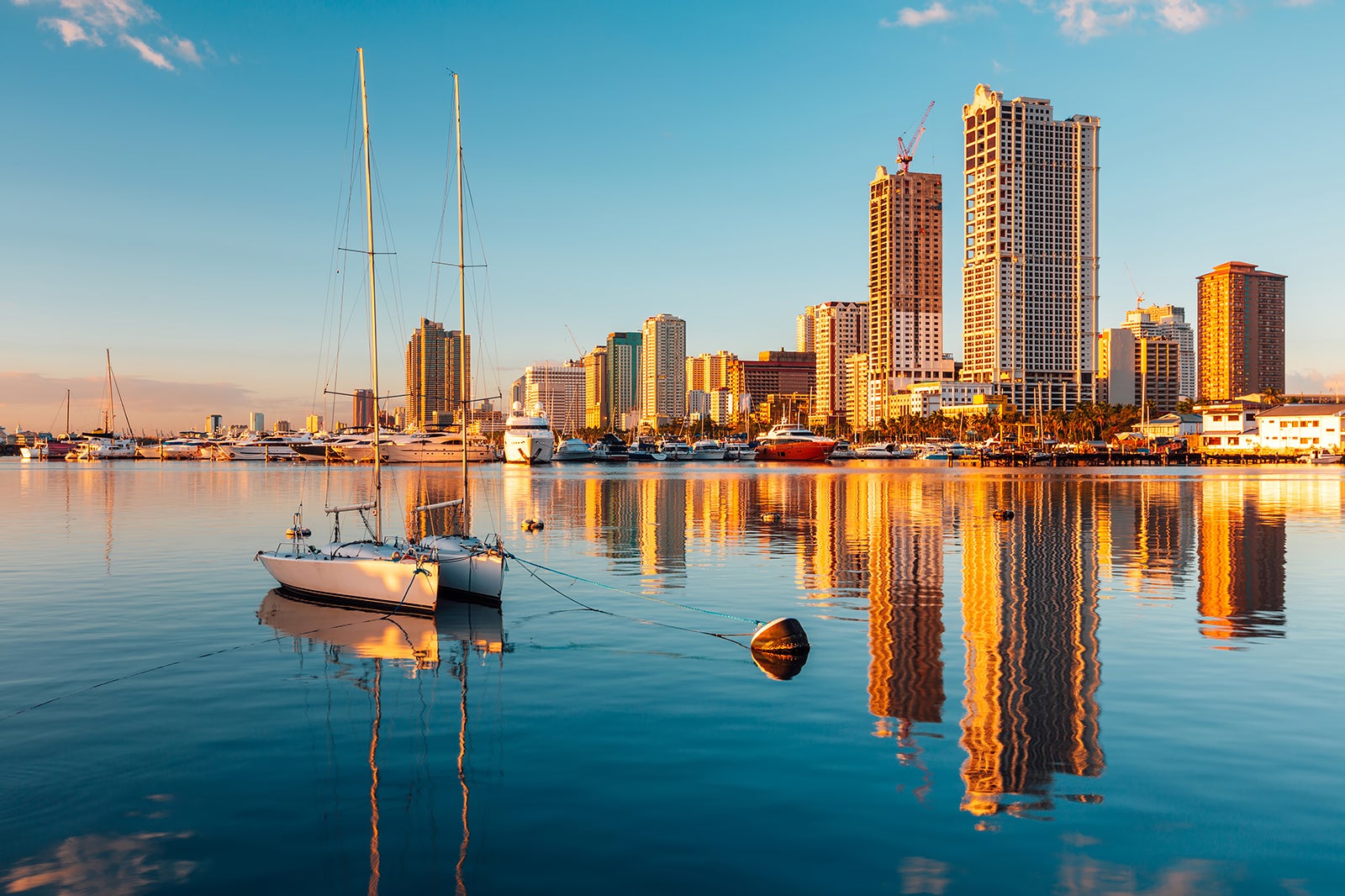 Manila Baywalk is a 2-km stretch of coastline that runs alongside Roxas Boulevard, bordered by the US Embassy and Cultural Center of the Philippines. This sidewalk is famous for its golden skies, calm bay waters, palm trees, and ornamental plants, as well as for the yachts anchored in front of the harbor's cafés and restaurants.
Night cruises are available from the harbor at the southern end of the Baywalk. These let you experience the colorful night lights of the area from a boat's top deck. You'll also find a good choice of fancy restaurants around the harbor, and the whole area is a hotspot for a wide variety of cuisines. Manila's Best Kept Secrets!
Location: Roxas Blvd, Malate, Manila, 1004 Metro Manila, Philippines
---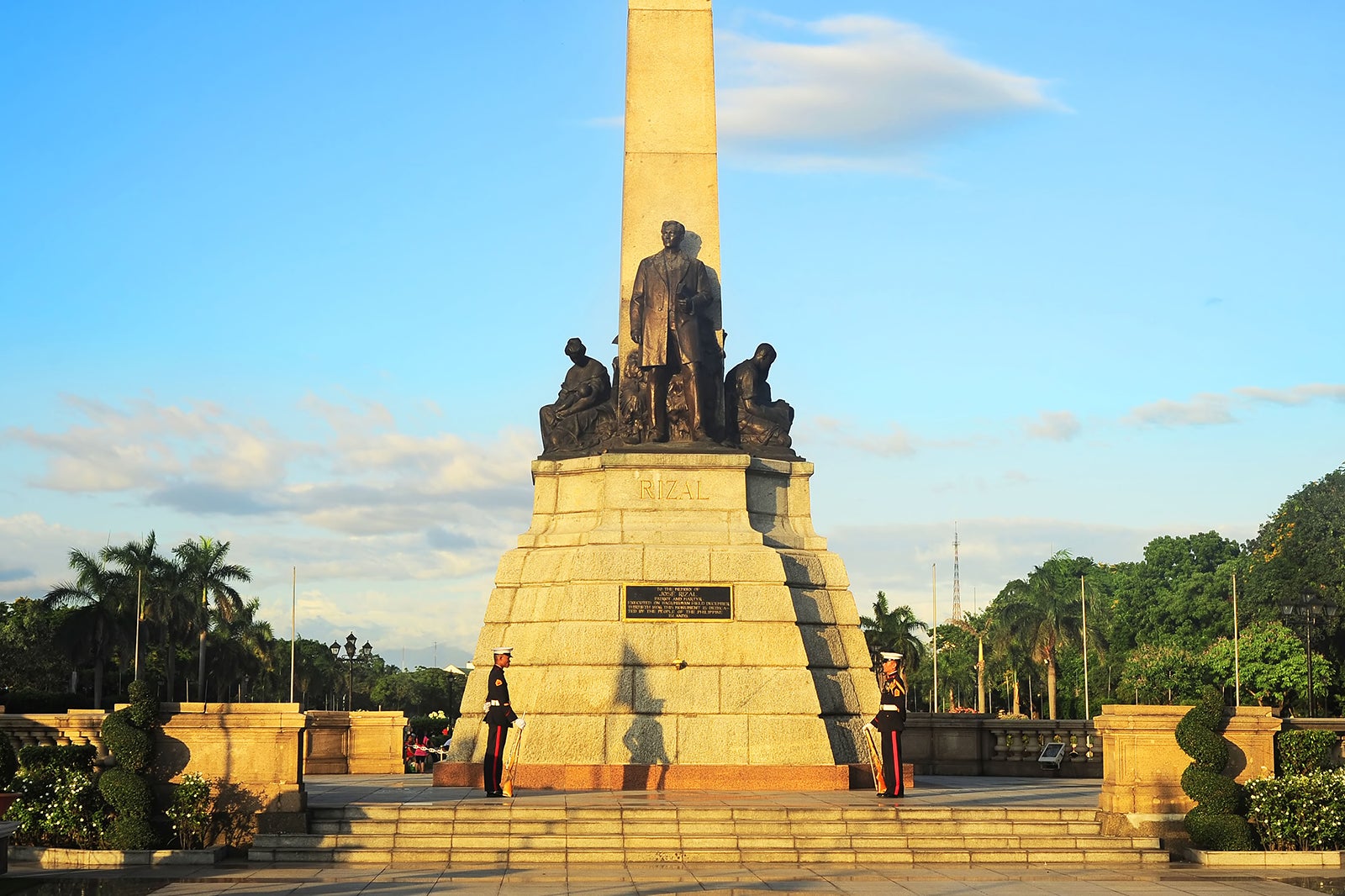 Couples
Families
Photo
Budget
Rizal Park is a 60-hectare oasis of greenery and blooms set in Manila's busy financial and commercial district. Dedicated to Philippine's national hero Dr Jose Rizal, this urban park has gardens, historical monuments, a 3D map of the Philippines, picnic grounds, a grand stadium, an open-air concert hall, and a lot more.
You can bring your own food and drinks, roll out a mat and enjoy a nice picnic. There are wooded areas and shady gardens you can escape to, such as the Chinese and Japanese Gardens. Manila's Best Kept Secrets!
Location: Roxas Blvd, Malate, Manila, 1000 Metro Manila, Philippines
Open: Daily from 5pm to 9pm
---
Marikina Shoe Museum – Manila's Best Kept Secrets!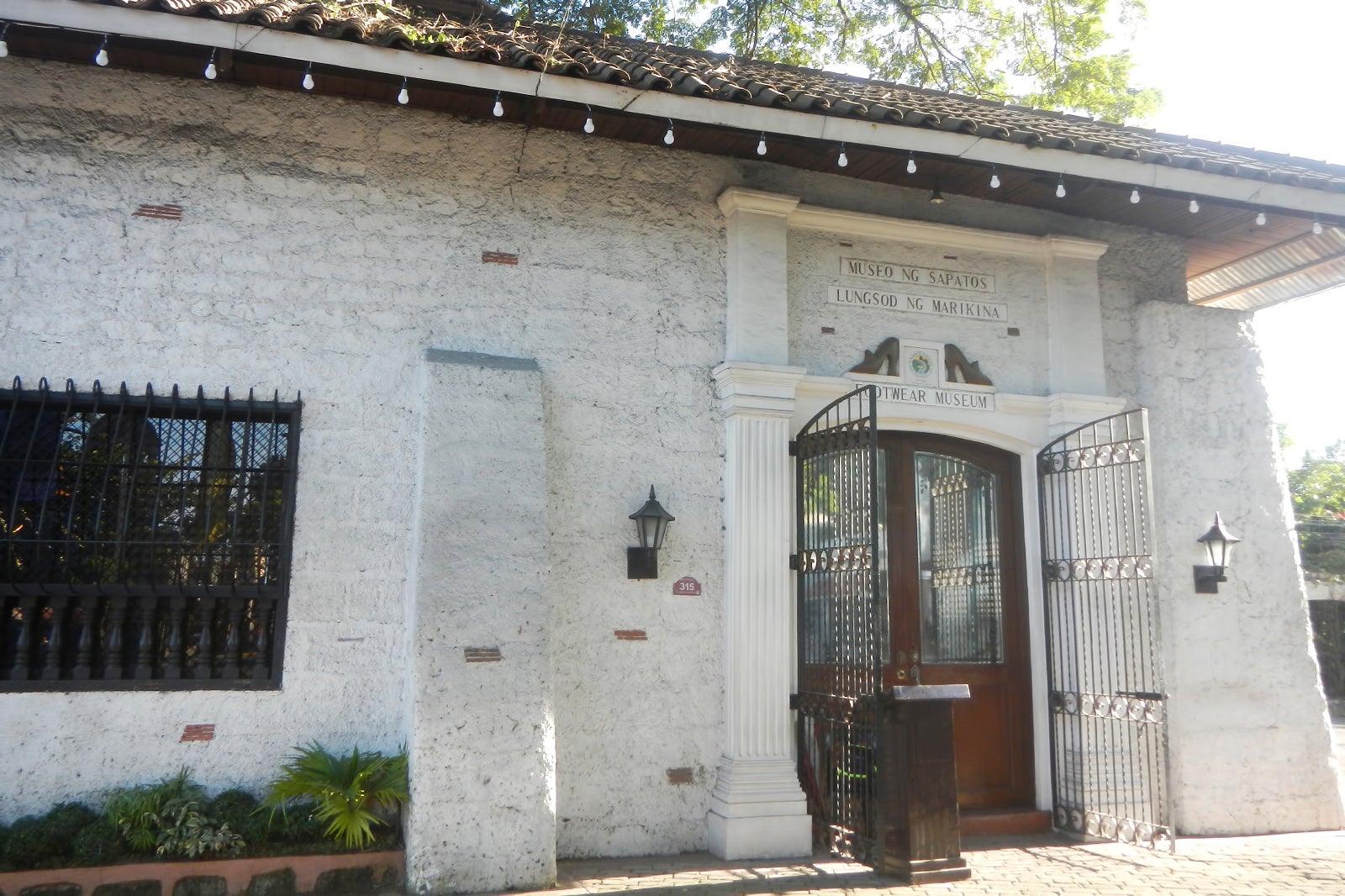 This Marikina Shoe Museum is the first of its kind in the Philippines, and one of only a handful around the world. Housed in a restored former rice mill (built circa 1860), it traces the history of the shoe industry in Marikina, the Philippines' shoe-making capital.
Among the shoe exhibits is the infamous collection of 1,500 pairs that once belonged to Imelda Marcos. Other displays of historical value and human interest are shoes of former Philippine presidents and their first ladies.
Location: J. P. Rizal St, Marikina, 1801 Metro Manila, Philippines
Open: Daily from 8am to 5pm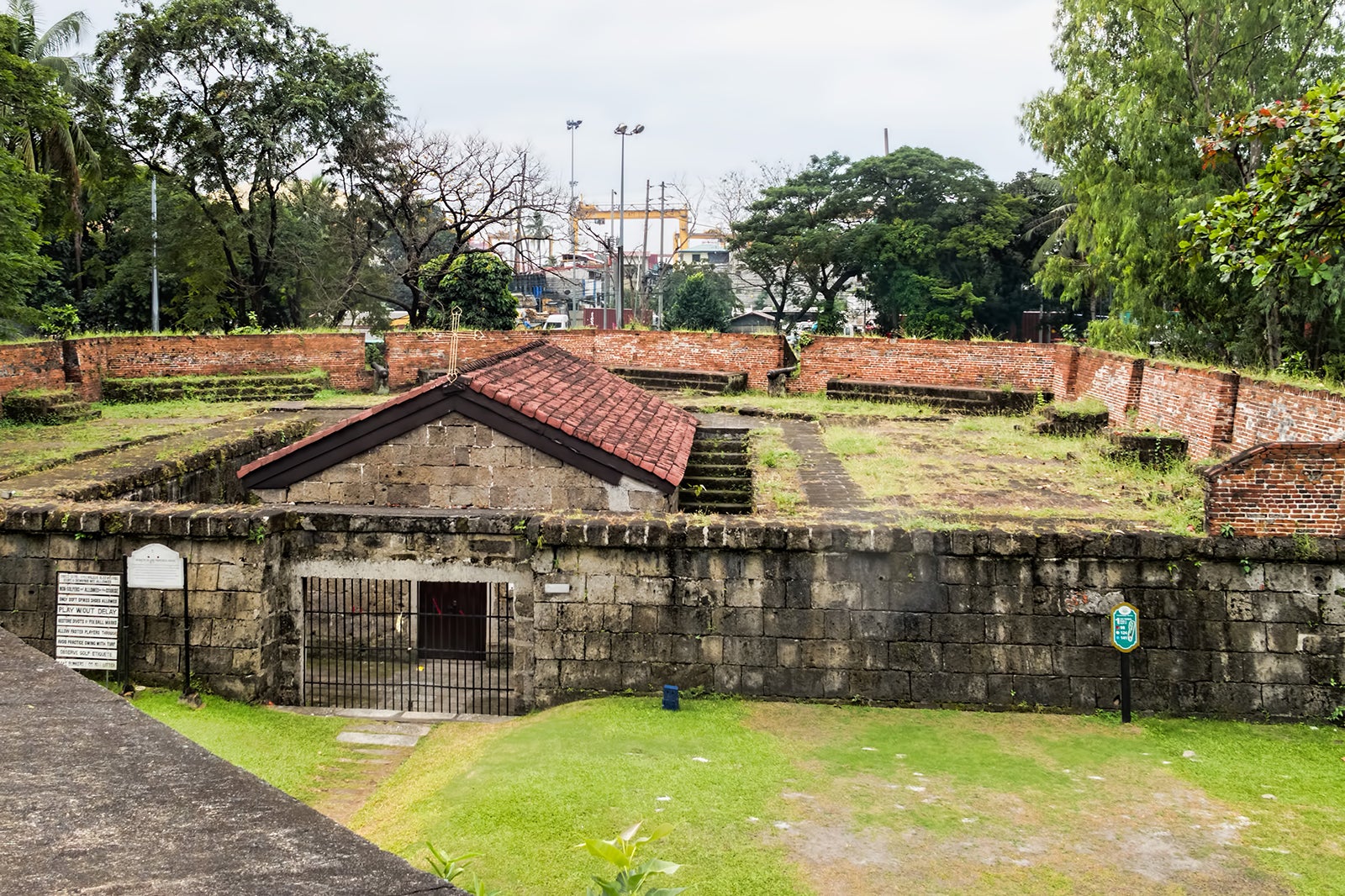 Club Intramuros's biggest draw is that its 18-hole course can easily be completed in 2 hours, attracting local golfers on an extended lunch break. It's also one of the few golf courses in Manila that offers nighttime golfing. The building of Club Intramuros began in 1907, making it the doyen of Manila's flourishing golf scene. Manila's Best Kept Secrets!
Location: Bonifacio Drive, Intramuros, Manila, 1002 Metro Manila, Philippines
Phone: +63 (0)2 527 6612
---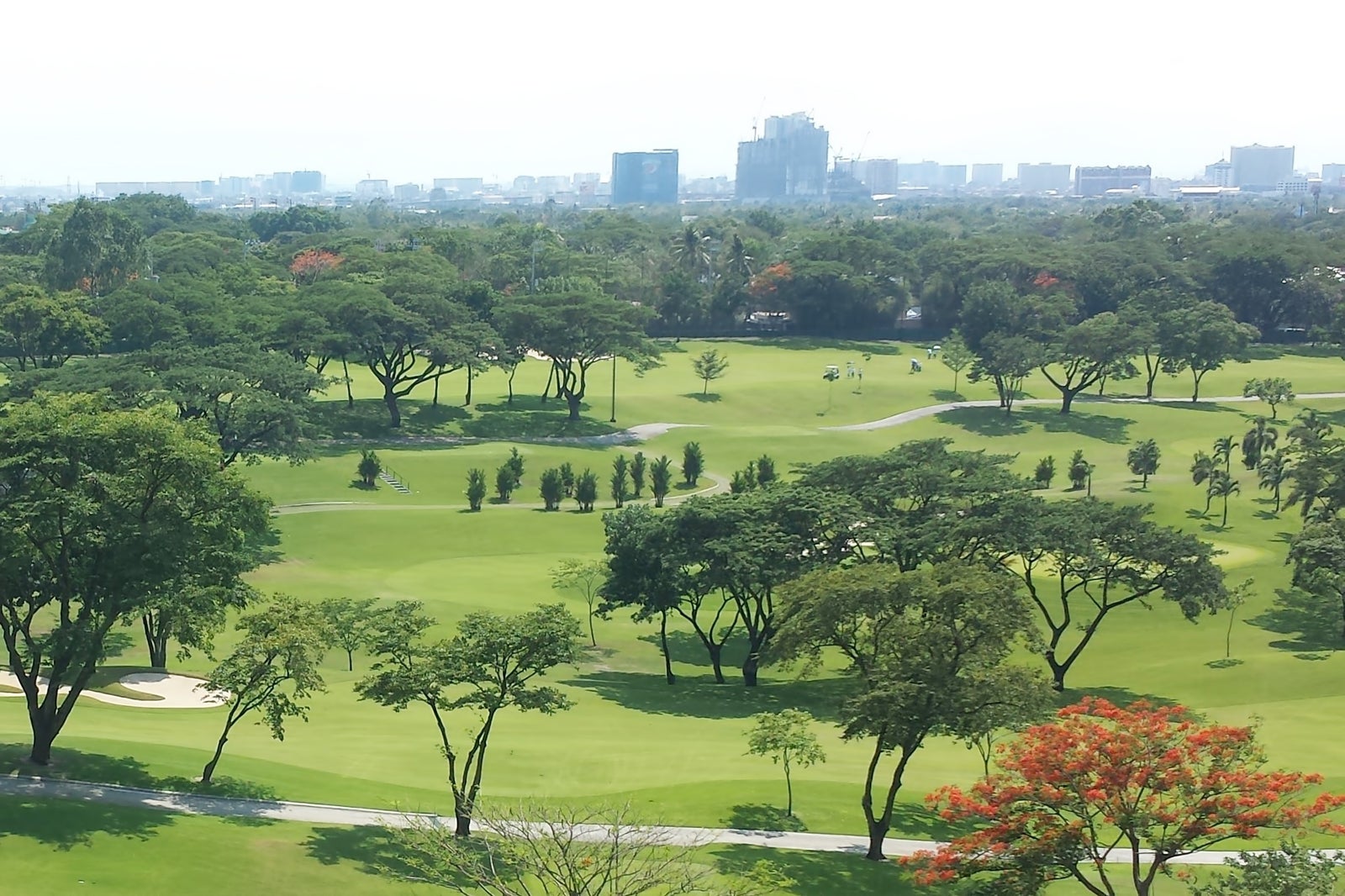 Manila Country Club is comparatively shorter than most championship courses. The picturesque course is enhanced by the rolling terrain, and impeccable greens planted with Zoysia Japonica grass and tree-lined fairways. The golf course was a one-time host to Shell's Wonderful World of Golf and the US LPGA mixed pro-am, which features the American Women's pro circuit.
Location: Harvard Road, Makati, Metro Manila, Philippines
Open: Daily from 5am to 10pm
Phone: 63 (0)2 815 2641
---
Manila Southwoods Golf and Country Club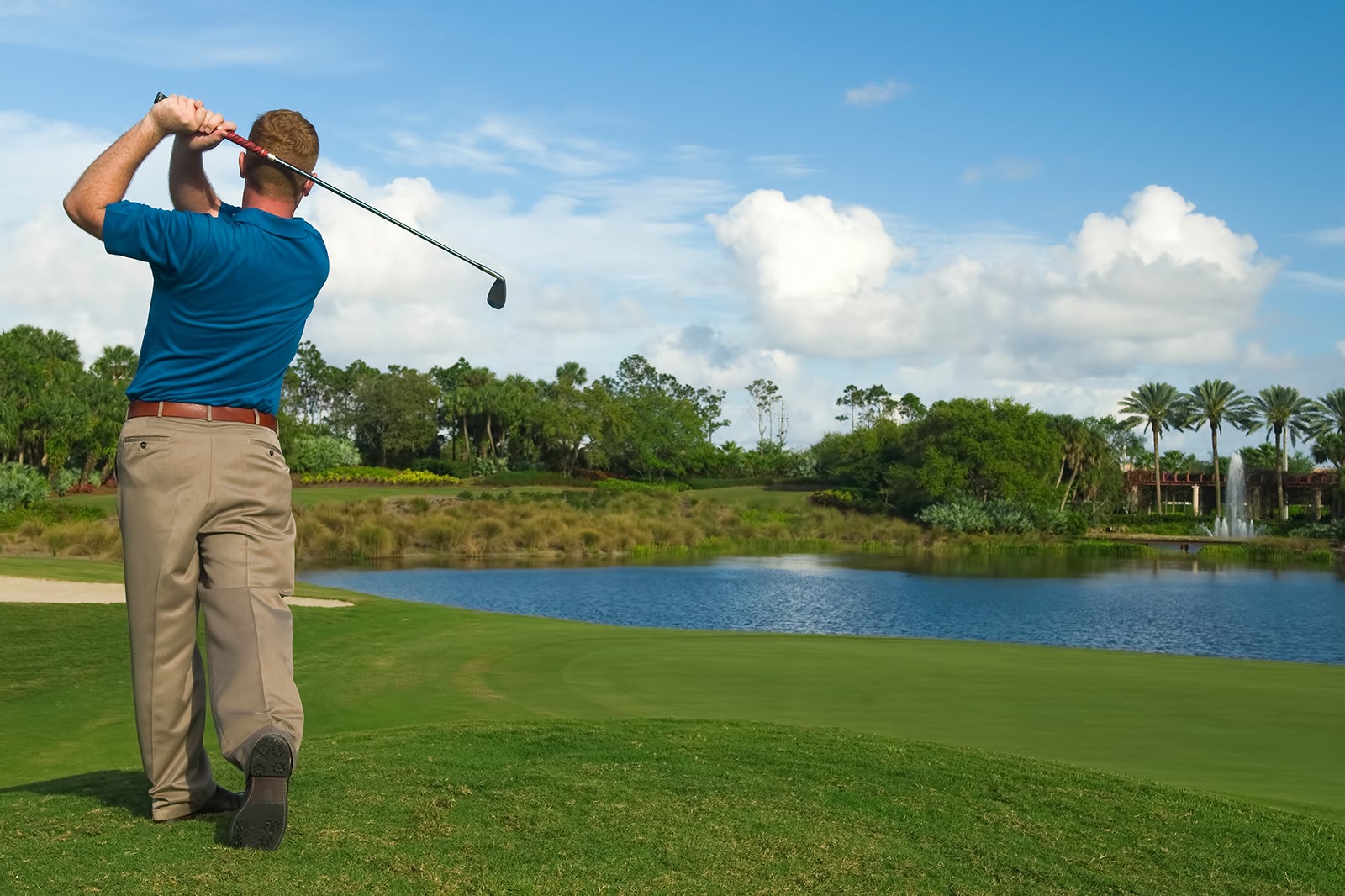 Manila Southwoods Golf and Country Club has 2 18-hole courses designed by Jack Nicklaus. The Masters course is slightly longer than the Legends, and both are par 72. The Masters is punctuated by traps and water hazards, while the Legends is accentuated by high banks. Spread out over 420 hectares, the course has been designed to blend in with its unique terrain. Manila's Best Kept Secrets!
Location: Congressional Road, Carmona, Cavite, Philippines
Open: Daily from 7am to 7pm
Phone: +63 (0)46 430 0001
---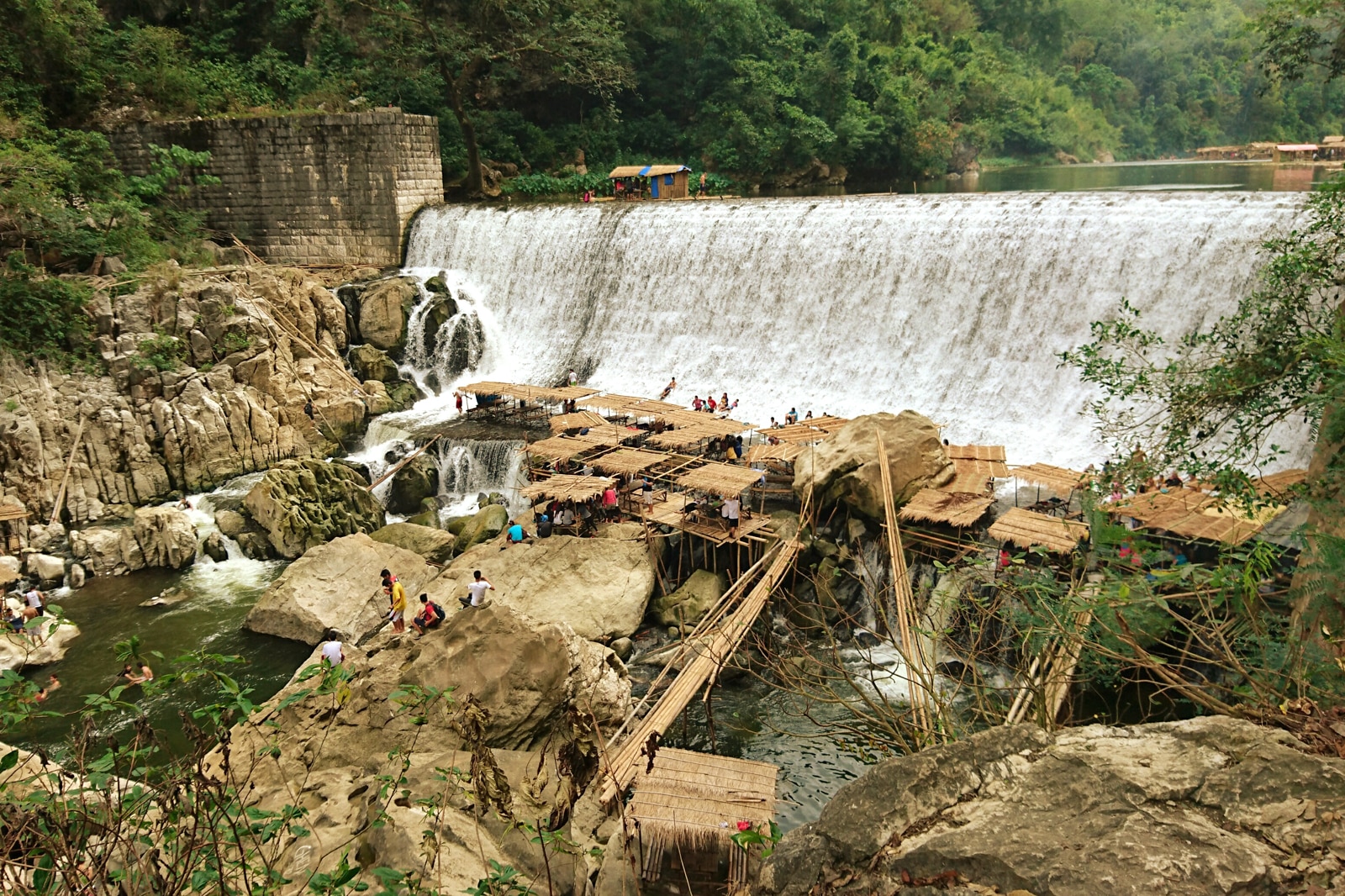 Couples
History
Photo
Budget
Adventure
Montalban is a municipality within the Rizal Province, located at the northern extremity of JP Rizal Avenue. It's where you can enjoy outdoor activities, like caving, camping, and mountain hiking. Check out Wawa Gorge, a 5-river crossing trail that leads you to the Wawa Dam, which dates back to 1909. Manila's Best Kept Secrets!
Location: San Mateo, Rizal, Philippines
---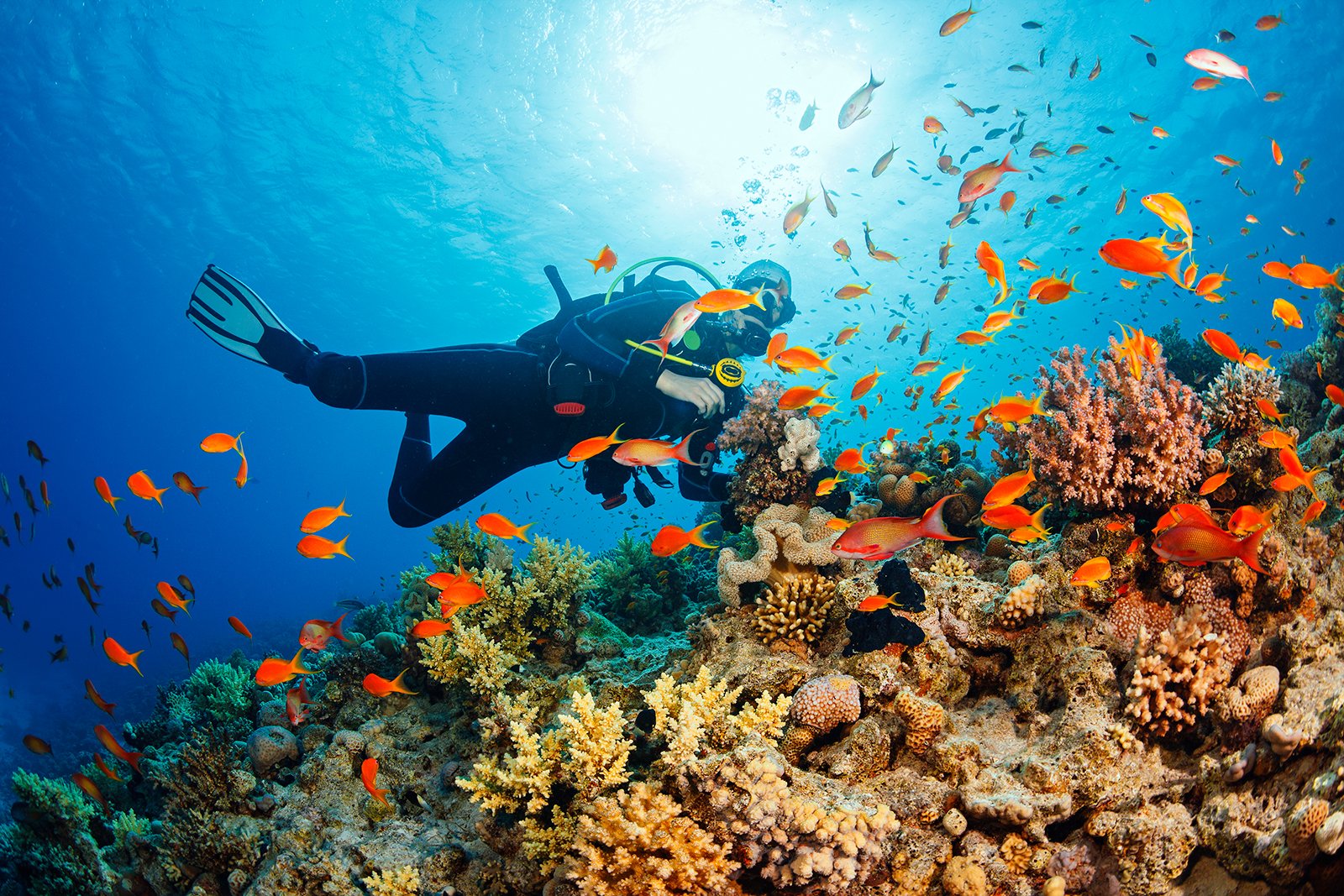 Diving in Manila lets you experience the rare and rich marine life, while still being able to get back in the bright lights of the city before dark. The Philippines has been the dive spot of choice for underwater enthusiasts for some time and the country's standards of professionalism, safety and security are without question excellent and are still affordable.
Popular destinations from Luzon include Batangas, a great firsthand introduction to the world of diving. Batangas is considered the jump-off point for both new and experienced divers to delve into other dive destinations. La Union is the nearest research site, with wrecks from the Second World War.
---
Chi Spa at EDSA Shangri-La Manila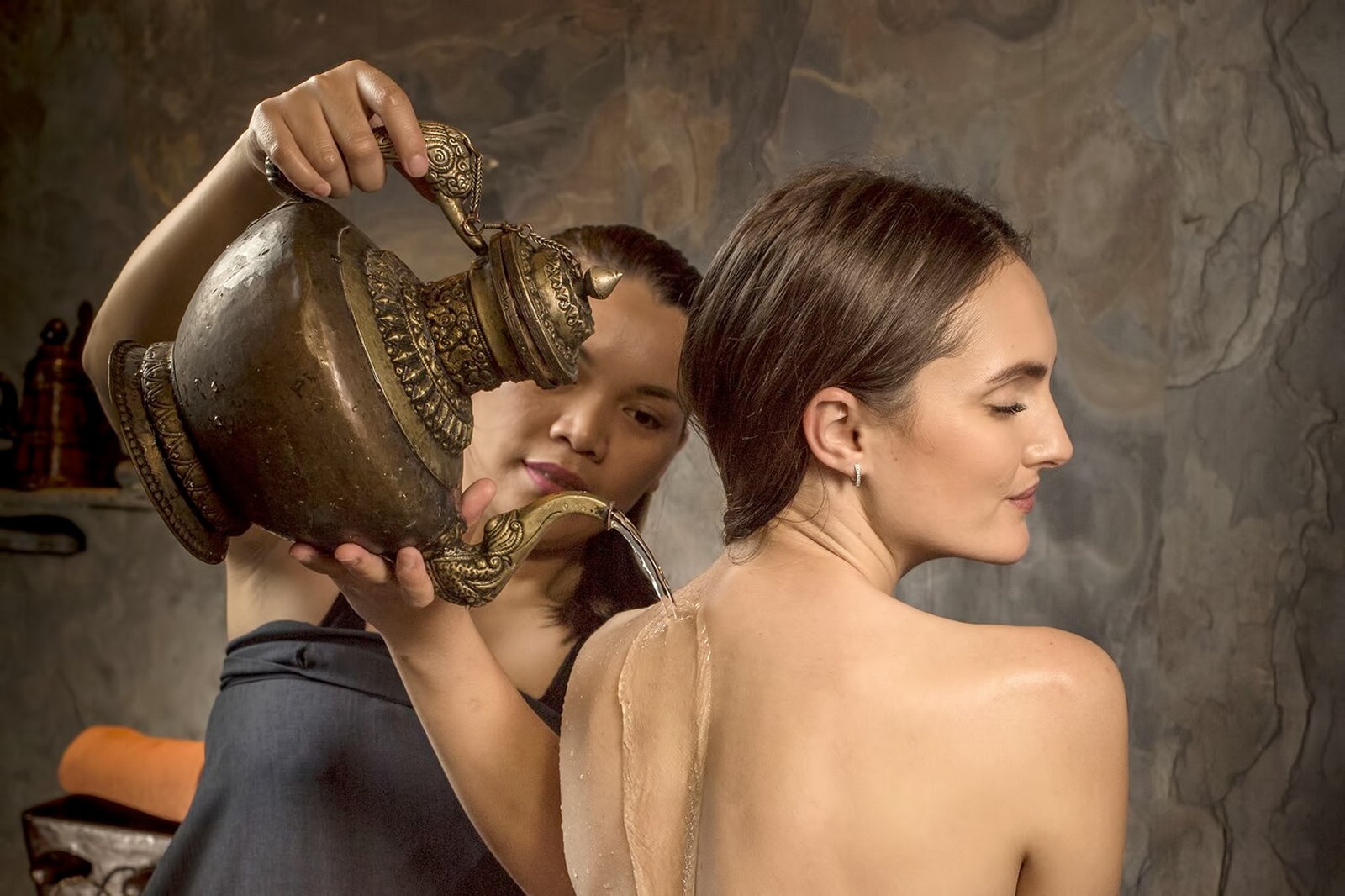 Chi Spa at EDSA Shangri-La Manila offers a wide range of treatments, from classical oil massage to the signature Himalayan healing stone massage. It occupies the 4th and 5th floors of the Garden Wing. We highly recommend booking in advance as it's one of the most popular spa centres in Manila. Manila's Best Kept Secrets!
Location: 4 & 5 Floor, Garden Wing, 1 Garden Way, Ortigas Center, Mandaluyong, 1650 Metro Manila, Philippines
Open: Daily from 9am to midnight
Phone: +63 (0)2 633 8888